Did you miss me? This is where I was!
Its been a crazy couple of weeks. My husband and I finally took our Honeymoon redo and it was amazing. See, it rained everyday of our Honeymoon the first time, we kept hearing it never rains in Aruba, well after a redo visit we actaully kind of believe it becasue it was awesome. We got to lay on the beach all day, my husband FINALLY got to snorkel (our snorkeling got canceled last time because of all the rain!), get tans, eat AMAZING food, spend some much needed quality time together, and I got to see my old teaching partner while we were there. She lives there! Lucky girl!
Then I had a crazy girls weekend in Chicago with some of my old high school buddies. I won't get into any details, because we made a pact, but lets just say we may or may not have seen the sun come up Sunday, someone's purse accidentally ended up in a cat's food bowl, and it was one of those weekends that took two days to recover from.
I also after a lot of trial and error made my first blog button!!!! Here it is. Feel free to add it to your page. It's not exactly how I want it but after so many mistakes I am glad to just have one!! YAY!!
While I was gone I was given the One Lovely Blog given to me by two of my newest followers!!
Patti from One Class One Sound and Linda from Around the Kampfire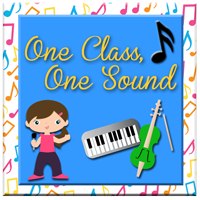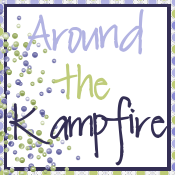 Thank you Ladies!!! Now it's my turn to pass it on. Here are the rules:
Once you receive the award, you must follow 3 rules:
1. Follow the person that gave you the award
2. Link back to the person that gave you the award
3. Pass it on to 15 new bloggers
Here are the lovely blogs I am passing the award to.
Click on their buttons or names to visit their blogs!
P.S. This was really hard, and I couldn't actually give it to 15 because a lot of my favorite blogs had already gotten the award!